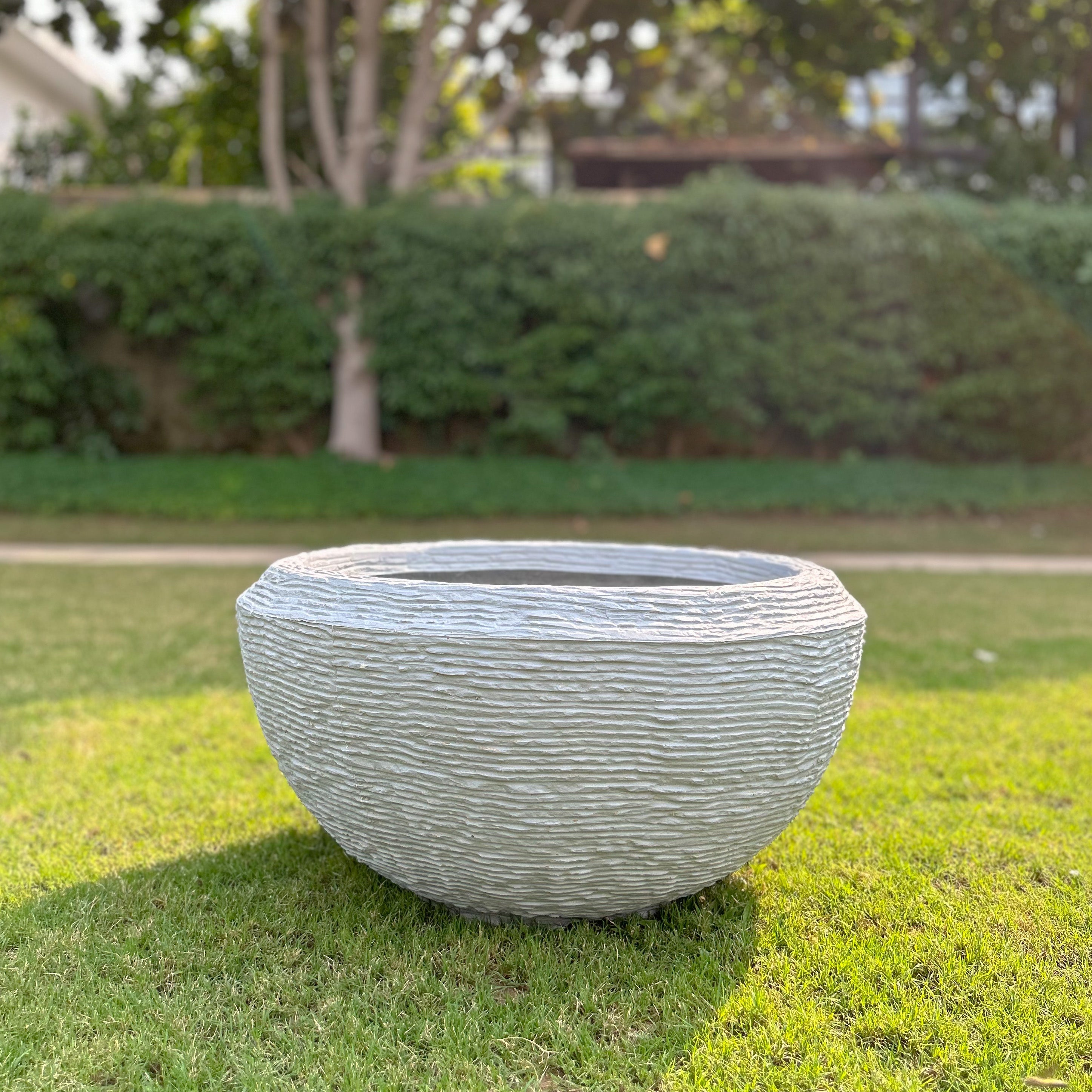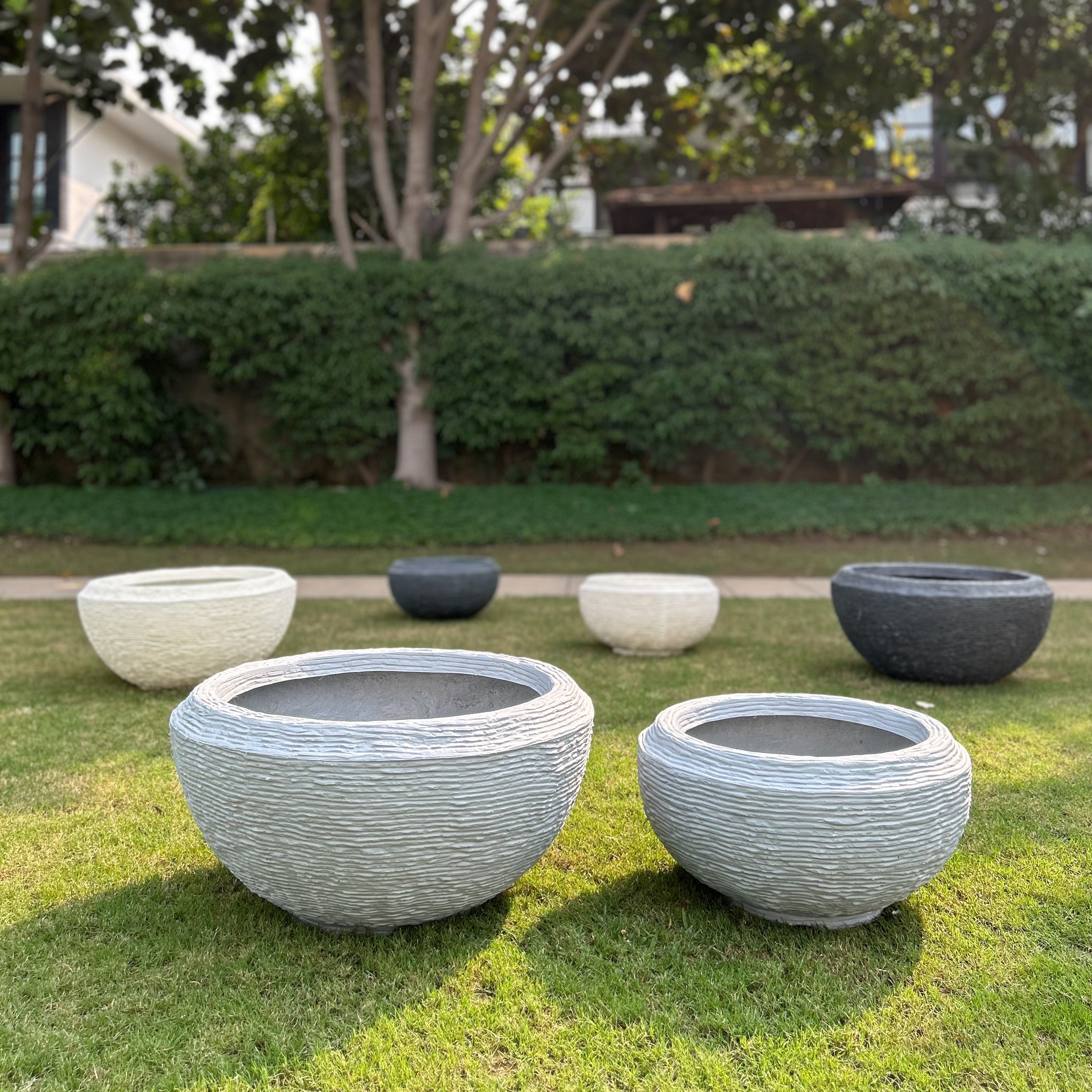 Kiro Planter Bowl - Large
Elevate your indoor and outdoor spaces with our lightweight fiberglass planter bowls. Create striking plant arrangements using a mix of grasses, succulents, and trailing plants for an eye-catching display.
Size: Diameter 25.5" x Height 13"
Fiberglass planters
Water and weather resistant
Non-fading colours
Available in 3 colours: Beige, Grey, Black
Diameter: 25.5" (650mm)
Height: 13" (330mm)
We ship all over India. Product will ship in 4-7 days.
Thank you so much for this planter. We received it with excellent packing. Planter is perfectly matching with my interior as suggested by my interior designer from Bangalore.
I brought the rectangle beige planter box which I really loved. It looked soo beautiful in my balcony.  I can't wait to purchase another one.
I'm totally obsessed with these planters.. I just want to fill my home with them! This is my second purchase and soon gonna make the rd one! Love the quality of the planters!
When the favorite corner of your house is also known as the "Ripples Corner". Love your planters!!
I had been looking for planters for a while, but couldn't find anything I liked. That was until I came across these beauties! The design and quality is excellent and just what I was looking for, minimal design yet chic. 
This set of 3 planters is SO beautiful and classy. Has absolutely uplifted my plant decor at home. For the first time, my husband has noticed and appreciated my plants! Can't wait to buy more.